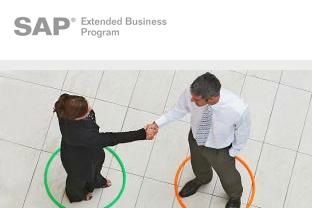 Yarrow Bay Software Group is your premier Business One software solutions partner in the Northwest.
Yarrow Bay Consultants bring many years of business software solution development and delivery experience to your project. Consultants on our team have worked for SAP and Microsoft and are now part of Yarrow Bay Software Group to help you grow your business.
Any successful enterprise software deployment requires a trusted professional partnership with a team that understands the technology and also your business. Our attention will always be on your business and your success.
We Partner with I-Business Network to provide SAP Business One

I-Business Network is the premier Application Service Provider (ASP) for small to medium sized businesses. I-BN supplies complete financial, e-commerce and business process systems to help your business grow and improve efficiency. I-BN provides solutions that deliver on the promise of cloud computing and has unique advantages over generic hosting partners:
Certified in the multiple mid market ERP software packages, so we speak the language of your local business partner
Certified in Microsoft and Citrix technology that powers our private clouds.
I-BN ws the first authorized Hosting-Center for Sage 100 ERP, SAP Business One and other mid-market ERP packages. Experience counts and we have been a leader in cloud computing since before the term was coined.
I-BN knows how to connect the cloud to warehouse management, point of sale, manufacturing controls, and other on premise functions
Together, Yarrow Bay Software Group and I-Business Network are the Experts in integration and interoperability with other clouds and ecommerce applications.